Car Insurance Ontario
Compare Quotes for the

Lowest

Rate
Get Ontario's Cheapest Auto Insurance Rates!

Affordable Ontario Car Insurance Quotes made Fast and Easy!
Finding affordable, auto insurance in Ontario can be difficult and very time-consuming. We specialize in standard auto insurance in Ontario, helping you get the best rate, with minimal effort. Compare multiple quotes in minutes, it's that easy!
How finding the cheapest auto insurance in Ontario works:
Enter Driver Details
Provide info about the vehicle, driving, and insurance history.
Compare your Quotes
Compare car insurance quotes online to find the best coverage for the lowest price.
Choose your Policy
Pick the auto insurance policy you want and purchase coverage!
Types of Car Insurance in Ontario
Liability Insurance Coverage
Legal liability coverage is mandatory car insurance coverage in Ontario! Protection from third-party legal liability is required by law in Ontario, as in most other Provinces.
Liability coverage protects you and anyone insured under the auto insurance policy, should you cause bodily harm or property damages to innocent third parties, while in use or operating of the vehicle.
$200,000 is the minimum liability coverage required, however, most insurers and brokers will offer no less than 1 million dollars of liability protection.
Accident benefits insurance coverage is a "no-fault" benefit. This means, just like vehicle property damages, you would need to claim from your insurer for injuries sustained in a motor vehicle accident. Although accident benefits are technically not insurance, they serve to provide financial assistance in the form of defined monetary amounts to injured first-party claimants.
Accident Benefits Coverage in Ontario includes:
Direct Compensation Property Damage – DCPD
Direct Compensation Property Damage, or DCPD, is mandatory insurance coverage under the Ontario automobile policy, OAP 1. You can call this the "no-fault" insurance coverage on your car insurance policy.
The purpose of DCPD coverage is to cover damage to your own vehicle, loss of use (rental coverage), and contents up to a limit. Coverage for contents is based on ACV, actual cash value, and would respond only if you didn't have property insurance, or elected to have contents covered under your auto policy. Some people may decide to have contents covered through a habitational policy so that a claim settlement can be made on a replacement cost basis.
Coverage under DCPD can occur only if the following conditions are met:
Uninsured Motorist Coverage Ontario
Uninsured motorist covers any amounts you or other insured persons have legal recourse for bodily injury, physical vehicle damages, and death caused by an uninsured or unidentified motorist, up to certain limits.
For damages to your vehicle, the loss of use of your vehicle, and also the contents in your vehicle the uninsured motorist coverage offers indemnity from your own insurer, up to $25,000.
Uninsured motorist coverage is subject to a mandatory $300 deductible, wherein the insurance company will try and recoup the losses, along with your paid deductible, directly from the at-fault third party by way of subrogation or possibly through a court order.
To claim under the Uninsured motorist coverage the other driver must be not at fault.
Optional Loss Coverages
Optional loss coverages in Ontario are comprised of four types of auto insurance coverages:
How is Auto insurance calculated in Ontario?
Car insurance in Ontario is calculated by using data from a driver's history or driving infractions, at-fault accidents, tickets, suspensions, lapses in coverage, and driving experience. Also, the vehicle, and its intended use, also comprise a rateable component of the overall auto insurance premium. Insurance premiums may vary depending on the company and its eligibility criteria.
Why is car insurance so expensive in Ontario?
Car insurance in Ontario, Canada is expensive because of population density, insurance fraud, and the rising cost of living (inflation). This creates an environment where auto insurance companies charge more for insuring drivers that reside in the province of Ontario.

How to get the cheapest car insurance in Ontario?
Finding the cheapest car insurance in Ontario involves getting as many insurance quotes from as many companies as possible. The only way to find the most affordable car insurance is to exhaust your search efforts. Remember, what one company may deem the "cheapest" isn't always the cheapest!
Get the Cheapest Car Insurance in Ontario
Shopping for the best auto insurance company depends on your individual requirements. Every auto insurance company is slightly different, in terms of price and rules. One company could be a better fit than others.
However, special importance is usually given to the following factors:
Cost
The cost of car insurance is probably the number one reason someone chooses one company over another. Finding the best auto insurance can mean different things to different people. For example, some people may choose a company for having a better reputation or claims handling record. Cost isn't always the primary focus!
Insurance Coverage
Many auto insurance companies in Ontario will offer similar products, but that doesn't mean they are the same. Paying close attention to the policy wordings, limitations, restrictions, and exclusions will put you in a better position in finding the best auto insurance coverage for you or your family.
Customer Service
Customer service is an important consideration when buying car insurance. Picking a company that you know is better at handling claims, or with more convenient service hours, may sway your decision toward one company over the other.


Drivers in the Household
Consideration for other drivers in the household is another reason why some drivers may choose one company over another. A perfect example is when an auto insurance company may want to exclude a member of your household from your auto policy, for not meeting eligibility guidelines.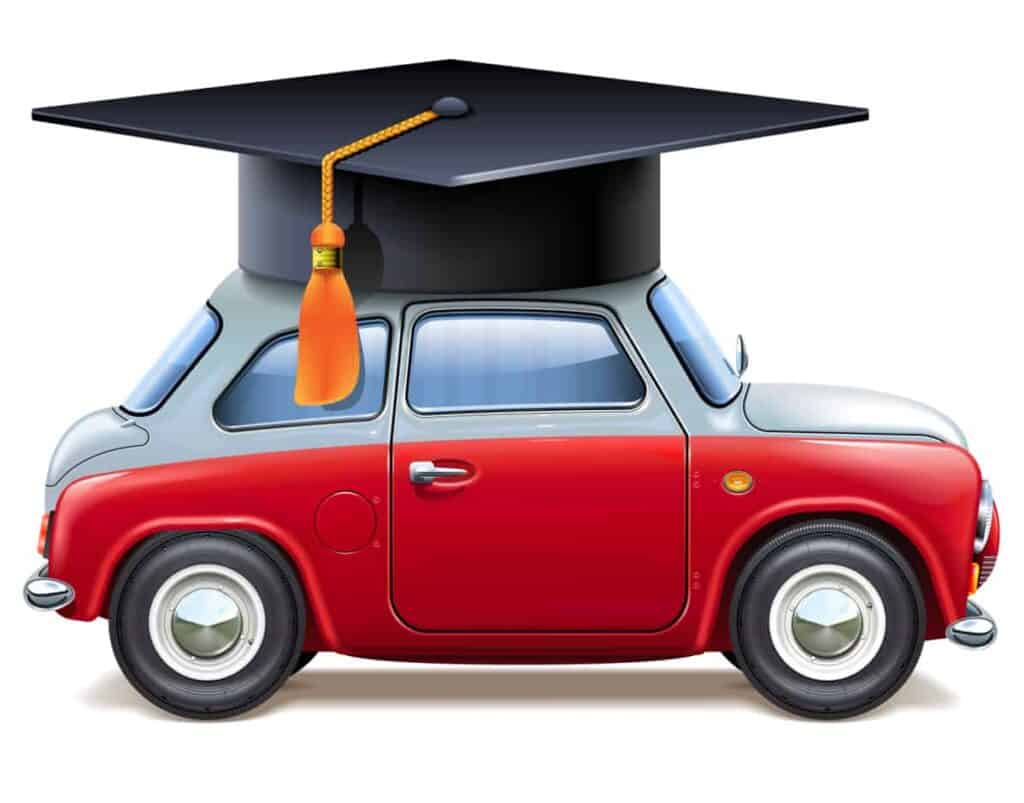 Get Quotes from the Most Affordable Auto Insurance Companies in Ontario.

Finding the cheapest car insurance in Ontario can be a tedious and time-consuming task. Finding the lowest rate requires getting auto insurance quotes from as many insurance companies as possible. By covering all your bases, the chance of missing a more affordable quote is reduced!
Your questions about car insurance in Ontario answered:
How to make Car Insurance in Ontario Cheap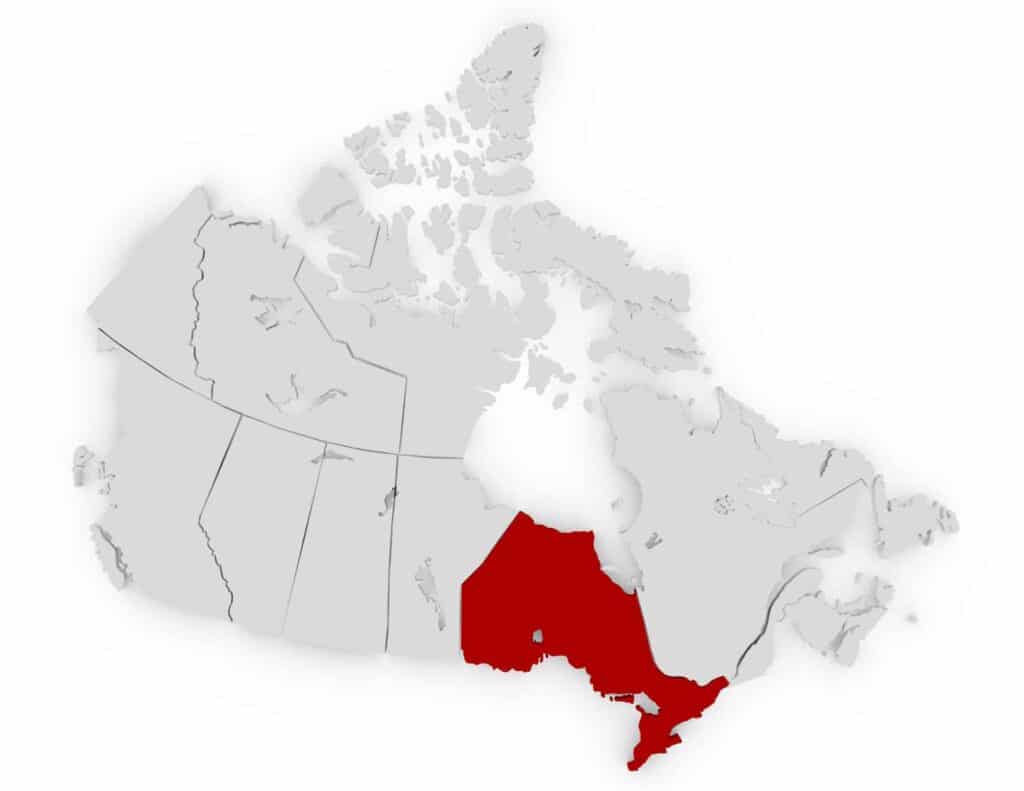 Shop Around
Car insurance companies in Ontario update their rates on a continuous basis. Shop for the best rate and make it a habit!
Bundle Home and Auto
Discounts of 20% or higher for insuring your home and auto with the same insurance company.
Increase Deductible
Increasing your deductible brings down your premium because you're willing to take on more risk, and at the same time, take some risk away from the insurer.
Switch Vehicle Type
Some vehicles are more expensive to insure than others. You can save some money by choosing a vehicle that costs less to insure!
Reduce Coverage
reducing auto insurance coverage is usually not a good idea, but if your risk tolerance can handle it then this option is sometimes available to you.
Group Insurance
Some insurance companies offer group insurance discounts to members/employees of the group. Take advantage if eligible!
Switch Company
Car insurance rates change monthly from one insurance company to the other. This can present a savings opportunity for you.
Drive Cautiously
It is no surprise that driving according to the law and minimizing traffic infractions /accidents can dramatically decrease your auto insurance premium.
How Does Car Insurance Work in Ontario?
Car insurance in Ontario is a legal requirement to operate a vehicle. In particular, liability coverage is what is required by law, with a set, minimum limit of $200,000. However, most insurance companies and brokerages in Ontario will not insure anyone for less than one million dollars in liability coverage.
The insurance act of Ontario also outlines other mandatory auto insurance coverages such as:
Accident Benefits – coverage for injuries
Direct Compensation Property Damage (DCPD) – the "no-fault" portion of coverage
Uninsured Motorist Coverage – coverage for not-at-fault accidents, when the other driver is uninsured
Car insurance in Ontario can be an expensive proposition, especially in bigger metropolitan areas such as Toronto, Mississauga, and other cities within the greater Toronto, area.
Auto insurance in Ontario is governed by a "no Fault" legal system where claims for damages and injuries are paid by your own insurance company, regardless of who's "at Fault". Exceptions do apply for catastrophic injuries.
The term "no-fault" insurance causes a lot of confusion amongst Ontario drivers, as it denotes a sense that car accidents or claims in Ontario do not take blame into consideration. This is simply false as the fault determination rules of Ontario clearly dictate.
The main goal of No-Fault insurance stems from the historical, inadequacies that the previous system generated. The litigious and cumbersome process left claimants without timely settlements, unpaid medical treatments, or damaged property left unrepaired or replaced.
Therefore the aim of No-Fault Auto Insurance in Ontario is to:
Ontario Car Insurance FAQs:
Frequently asked questions regarding auto insurance in Ontario, Canada
How can I get affordable car insurance in Ontario?
Finding affordable car insurance in Ontario requires extensive and exhaustive shopping around. Shopping for cheap car insurance from as many insurance brokerages as you possibly can is the only way to find the cheapest rate for you. Every insurance brokerage has a set of distribution agreements with Insurance companies to sell their products. Not every brokerage has the same distribution agreements compared to others. Some insurance brokerages, for whatever reason, may choose to specialize or stand out in a particular niche market, while other brokerages may deal with insurance products that are more general in scope. But what does that mean for you, and how will this help you get cheap car insurance in Ontario? Since auto insurance rates in Ontario are regulated, a quoted price for car insurance should be the exact same throughout any insurance brokerage that provides that quote.
What car insurance laws apply to Ontario drivers?
Auto insurance in Ontario is governed by many laws and statutes. The following are just some of the laws that are relevant to auto insurance in Ontario.
Insurance Act of Ontario
Compulsory Automobile Insurance Act
Motor Vehicle Highway Act of Ontario
Repair and Storage Liens Act
Criminal Code of Canada
The auto insurance industry in Ontario is heavily regulated. Not only is car insurance in Ontario highly regulated, but also a legal requirement to drive on roads and highways!
The Financial Regulatory FRSA, formerly the financial services commission of Ontario, (FSCO) is a provincial body whose main focus is to provide regulatory services for the protection of the consumer.
The legislative mandate of the FSRA is as follows:
Improve public confidence in the auto insurance industry
Regulate and supervise the auto insurance sector
Combat fraud and other deceptive behaviour
Promote education and knowledge
Promote transparency and full disclosure
Gather and evaluate statistical trends and developments
What's the average cost of car insurance in Ontario?
The average cost of car insurance in Ontario depends on a full range of possibilities. The range can be $700 to over $10,000 per year, for full auto insurance coverage in Ontario.
There are many factors that are considered when generating an auto insurance quote. The following are the main factors for determining the cost of your car insurance in Ontario:
Your driving record: this would include traffic tickets, accidents, claims, driver's license violations, driver's license class, and driving experience.
Your postal code: the area in which you operate the vehicle and where the vehicle is garaged
Make and Model of Vehicle: Auto Insurance companies in Ontario use the CLEAR system to rate how likely injuries and the extent of physical damages are to arise from specific makes and models of vehicles in a car accident. The statistics are gathered through the ISB which are then used to formulate auto insurance premium costs charged by insurance companies.
The average cost of car insurance in Ontario per month can be as low as $58 to as high as $833 or more a month. Ontario is by far the most expensive Province to purchase auto insurance. Greater population density compared to other provinces in Canada, and the frequency of auto claims tied to a larger driver population is the reasoning for such high car insurance costs in Ontario. Insurance fraud is also a big factor that inflates auto insurance prices in Ontario. Recently, as of June 8, 2019, the Financial Services Commission of Ontario (FSCO) will be replaced with the Financial Services Regulatory of Ontario (FSRA) whose main focus regarding auto insurance is combating fraud and white-collar crime.
How are car insurance premiums calculated in Ontario?
Calculating car insurance premiums is an actuarial science, whereby actuaries who work for insurance companies come up with statistical data to show the cost to insure a vehicle. Actuaries work closely with insurance Underwriters who review, accept or decline the risk. Actuaries, Underwriters, and Marketing departments work together to come up with their own pricing models and business philosophies. Auto insurance rates are then proposed to regulatory bodies for approval before offerings to the consumer public can be made. Each car insurance company differs in business philosophy and the prices they charge reflect this, so it's important to shop around as much as you can when purchasing auto insurance in Ontario.
Who has the cheapest car insurance in Ontario?
Finding the cheapest car insurance in Ontario is an exercise of shopping and comparing quotes from as many auto insurance providers as possible. There is no singular, insurance company that offers the "cheapest" car insurance on a standard basis.
From an insurance business model, you can argue that direct writer insurance companies are cheaper than companies that use a broker distribution channel to sell their products since they cut out the middleman.
Independent insurance brokers are "middlemen" or intermediaries that are paid a small commission on the premium charged to you. Although direct writer insurance companies may be cheaper, they may not offer the
What is the cheapest car to insure in Ontario?
The cheapest vehicle to insure in Ontario tends to be pickup trucks. The bulk of your auto insurance premium comes from Accident Benefits and Liability coverage.
Accident Benefits and Liability tend to generate the bulk of your auto insurance premium. They reflect the likelihood, frequency, and severity of injuries or property damage, which specific make and model of vehicle has statistically shown to cause in a motor vehicle accident.
Some factors to consider:

Age of the Vehicle – many drivers tend to believe that the older a vehicle is, the less expensive it is to insure. This could be further from the truth. Older vehicles have been surpassed by new and safer technologies which result in fewer injuries caused by motor vehicle accidents. For example the introduction of "crumple zones" allows vehicles to absorb more impact, instead of the driver and occupants, making vehicles safer than ones that do not have this design feature.

Size and Weight of the Vehicle – you don't need to be a physicist to know that a heavier and larger vehicle will cause more impact force compared to a vehicle that is lighter and smaller. In a motor vehicle accident, the heavier and larger vehicle tends to have less vehicle damage, and also a reduction of the chances of injuries. If there are injuries there's a reduction in the severity of the injury, as well. In my experience pickup trucks tend to be the cheapest to insure. But of course, the easiest way to get a proper comparison is to contact an insurance broker or agent and have them quote the vehicle you're interested in.
Do I have to add my child to my car insurance in Ontario?
Section 1.4.1 of the Ontario Automobile Policy states, that all drivers that live in the same household must be disclosed to the insurance company. This would include licensed drivers of all classes. In practice, the insurance company is notified about your child's driver's license, the conditions, and the class of license and possibly does a background check to confirm details. Normally, a child with a "beginners" or G1 is on the policy but not generating an extra cost or premium. Once our child graduates with a G2 driver's license they will start to generate a premium on your policy or a policy of their own. Your child may also be excluded from the policy if he or she does not meet the underwriting requirements of the auto insurance company.
Does a G2 driver need car insurance in Ontario?
A class G2 driver's license requires auto insurance before you can drive by yourself. Most auto insurance companies will require that every licensed driver in the household be disclosed, even though a G1 licensed driver is not formally added to the policy.
Once you've graduated with a G2 driver's license you will begin generating a premium on the respective auto insurance policy, whether as an occasional or principal driver.
How to get Car Insurance in Ontario?
The three main distribution channels for car insurance in Ontario are:

Insurance Broker: an insurance broker is an intermediary who sells and distributes the product and services of more than one insurance company. An insurance Broker may have distribution agreements with many auto insurance companies, which would open the door to multiple car insurance quotes. It's a no-brainer that the more options you can select from the higher the chance a cheap or more affordable option can present itself. The most important factor in securing an affordable car insurance quote is to find an Insurance Brokerage with as many distribution agreements with Insurers as possible. The more distribution agreements an Insurance brokerage has with Insurance companies the better the chance of you securing a lower rate. The more insurance companies you can get a quote from the better your chance of getting a cheaper car insurance quote. This applies anywhere in Canada not just in Ontario or Toronto. Shop till you drop and know that insurance brokerages are not created equally. That is, don't assume that any insurance broker can provide the same insurance rate as any other broker.

Insurance Agent: an Insurance agent sells and services auto insurance, mainly from one company. Insurance agents are usually employed by Direct Writer insurance companies, which means they can sell directly to the consumer public as employees of the insurance company. Essentially there is no "middleman" between the insurer and the insured. A good example of a direct writing insurance company could be TD Insurance, RBC Insurance, and Allstate Insurance, just to name a few

Independent Insurance Agent: an independent Insurance agent is very similar to an Insurance agent but works as an independent contractor. From a legal business structure, independent insurance agents are separate from the insurance company they represent. Although an independent insurance agent is a separate legal entity from the insurance company, they typically sell the insurance products of one company. A good example of this would be State Farm Insurance or Desjardin.