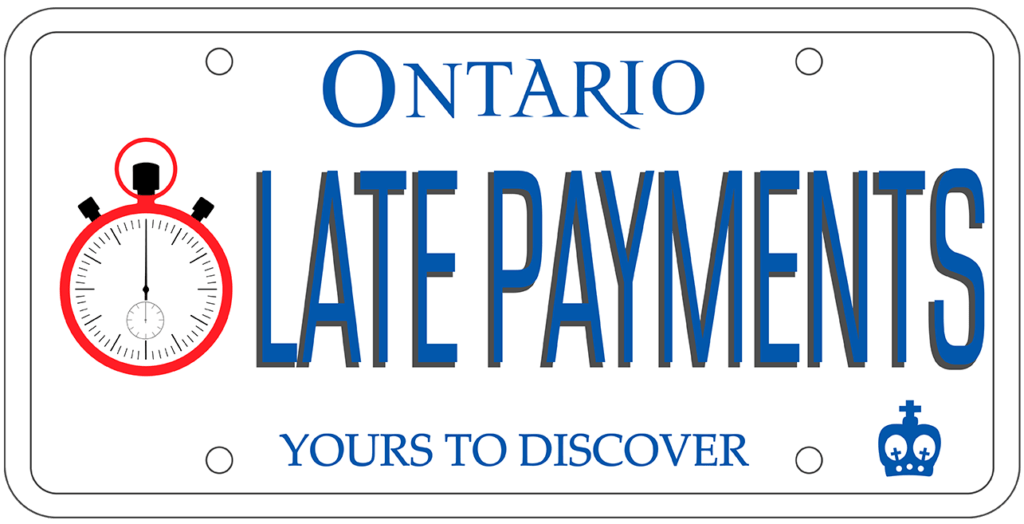 What Happens If You Don't Pay Your Auto Insurance in Ontario:
If you don't pay your car insurance, or have a record of repeated late payments your insurance company will cancel your auto policy. Even if you are late with your payment more than once, within a policy period, you probably will have your car insurance cancelled.
You'll also end up with a cancellation for non-payment on your record which can negatively affect you in the future, especially payment options available to you!
Reinstate your Insurance Now!
If I Pay My Insurance Late in Ontario:
Late or partial payment will result in cancellation for non-payment by registered letter.
Cancellation due to non-payment of any premium may be rescinded if full payment is received by your auto insurance company, prior to the effective date of the termination of coverage. Payment must be made in guaranteed funds!
Your auto insurance policy will be reinstated on a full payment basis only!
A 3rd cancellation notice in a 12-month policy period constitutes a final termination notice (i.e. the policy will not be reinstated regardless of whether or not the outstanding premium is received).
A processing fee is charged for reinstating your auto insurance policy. The reinstatement fee differs among all auto insurance companies, but the average is around $50.
NSF fee from your banking institution
Paying your car insurance on time should be a priority. Late or missed car insurance payments are governed by law, and could be argued, are not in your favour. Prioritizing your auto insurance payments will help you avoid missing or being late on your auto insurance, thus avoiding the high-risk auto insurance market in Ontario.
Section 1.7.3 of the Ontario Automobile Policy States that in the Case of Non-Payment of Premium:
Your auto insurance company will give you a written notification:
10-day notice if the letter of cancellation is delivered in person, or
30-day notice by sending the notice by registered mail to your last known address (the 30-day period starts on the second day after the insurance company mails the registered letter to your last known address)
The notice will inform you that you have until noon of the business day before the last day of the notice period to pay the arrears, plus an administration fee, failing which the policy will automatically be cancelled effective at 12:01 a.m. on the last day of the notice period.
If you pay the arrears and administration fee on time, then your policy will not be cancelled.
But if you've already received 2 notices of non-payment within the policy term, and a non-payment happens again the auto insurance company does not have to give you notice under section 1.7.3 of the OAP 1 and instead may cancel your car insurance policy as described in section 1.7.4.
How your insurance company can cancel your policy for repeated Non-payment and Other reasons:
Section 1.7.4 of the Ontario Automobile Policy States that in the Case of Non-Payment of Premium:
If you already received two notices for non-payment within a policy term, as described in section 1.7.3, or received a notice of cancellation for any other reason, your auto insurance company will notify you in writing.
Your insurance company must give you a five-day notice if they deliver the notice in person, or a 15-day notice by sending the letter of cancellation by registered mail to your last known address.
The 15-day period starts on the second day after the Insurance company mails the registered letter.
If you've already received two notices of cancellation during your auto policy term, the auto insurance company is not obligated to accept late payment or to keep your auto policy in force after the effective date of cancellation